Along the moonpaths and under the stars, in fact, there is a world of intense and abiding interest known to few but open to all. — David Fleay
Not far from Toowoomba is a valley where Powerful Owls have been hanging out for years. I recently went on a search for them with naturalists Rod Hobson and Bruce Thomson.
Unfortunately, dead Powerful Owls seem to be more common than live ones around here. While it's always depressing to see how many animals are killed on our roads, you do get to find out what lives where (assuming there are some other living specimens in the area), and you sometimes get a close look at some animals that are difficult to see up close in the wild.
Our walk up the valley was enjoyable, and we saw and heard many birds (and other wildlife), while peering about for the elusive giant owls.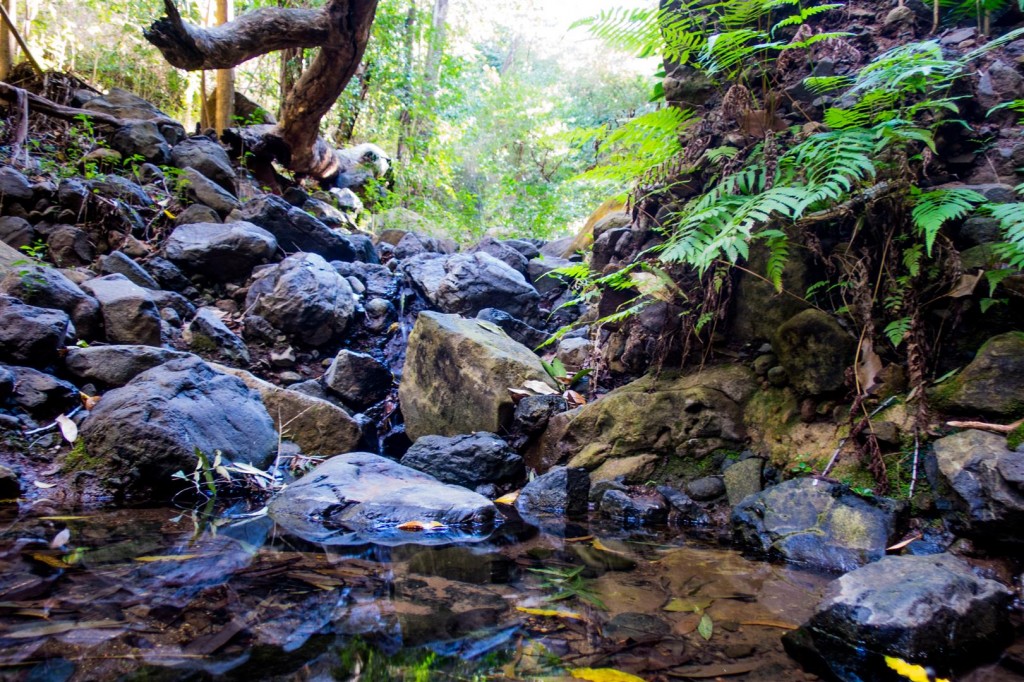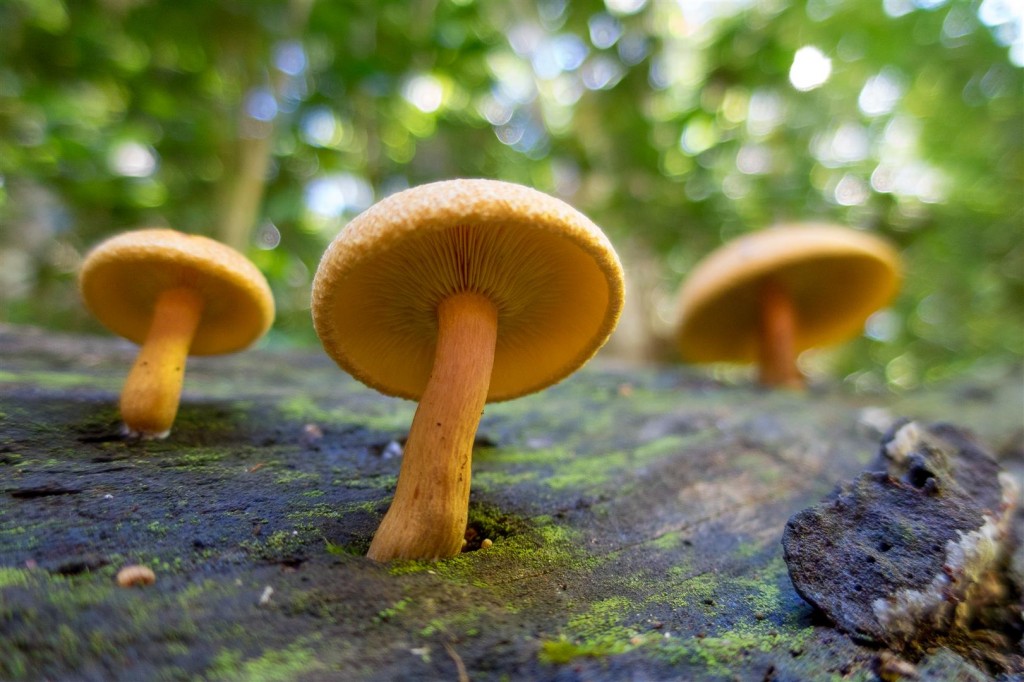 Ah, now we were getting somewhere. What was that lurking in the shadows ahead? It's one of the elusive owls, watching us closely.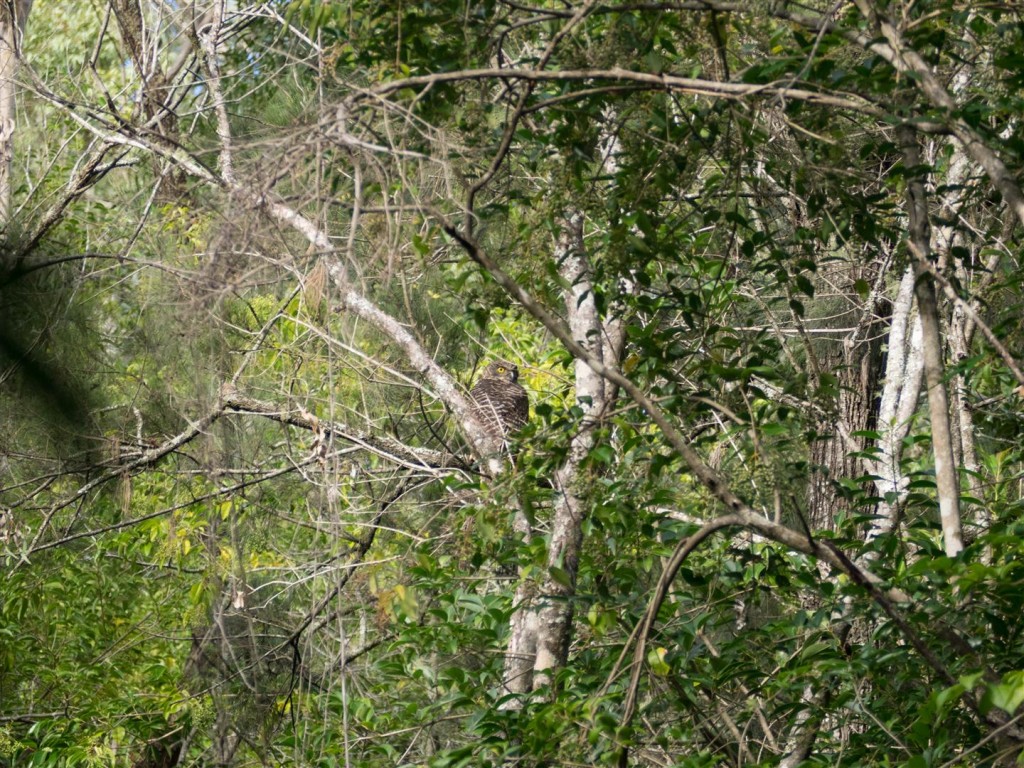 Later on, we spot another owl, hiding deep in the shadows.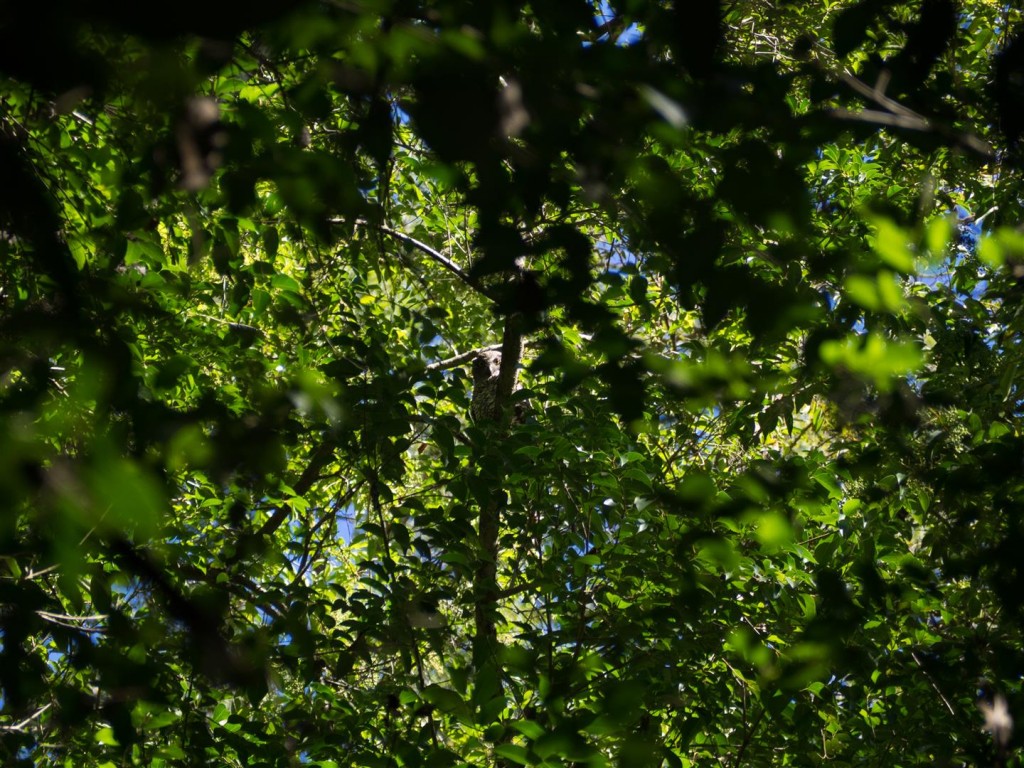 Again, Bruce captures a terrific image (I won't show any of my dodgy efforts).
While watching these birds, and recently when listening to one calling at night in the Lockyer Valley, I thought of David Fleay and his wonderful 1968 book Nightwatchman of Bush and Plain, in which he tells of many nights spent in Victorian forests pursuing these owls.
Says G. M. Ward in his 1969 review of the book in The Victorian Naturalist:
Here, deep in the Korweingeboora forest, began the prelude to forty-two years of patient and painstaking study of the Powerful Owl.
The reader tramps with the author over miles of rugged country; and spends both pleasant nights and nights of being cold, wet, muddy and miserable. But always there is an expectancy that the roosting site of the Powerful Owl is near.
Right through … the reader is constantly aware of David Fleay's unflagging patience and determination to eventually breed captively, this wonderful and lordly bird.
LINKS