Happier of happy though I be, like them I cannot take possession of the sky, mount with a thoughtless impulse, and wheel there, one of a mighty multitude whose way and motion is a harmony and dance magnificent. — William Wordsworth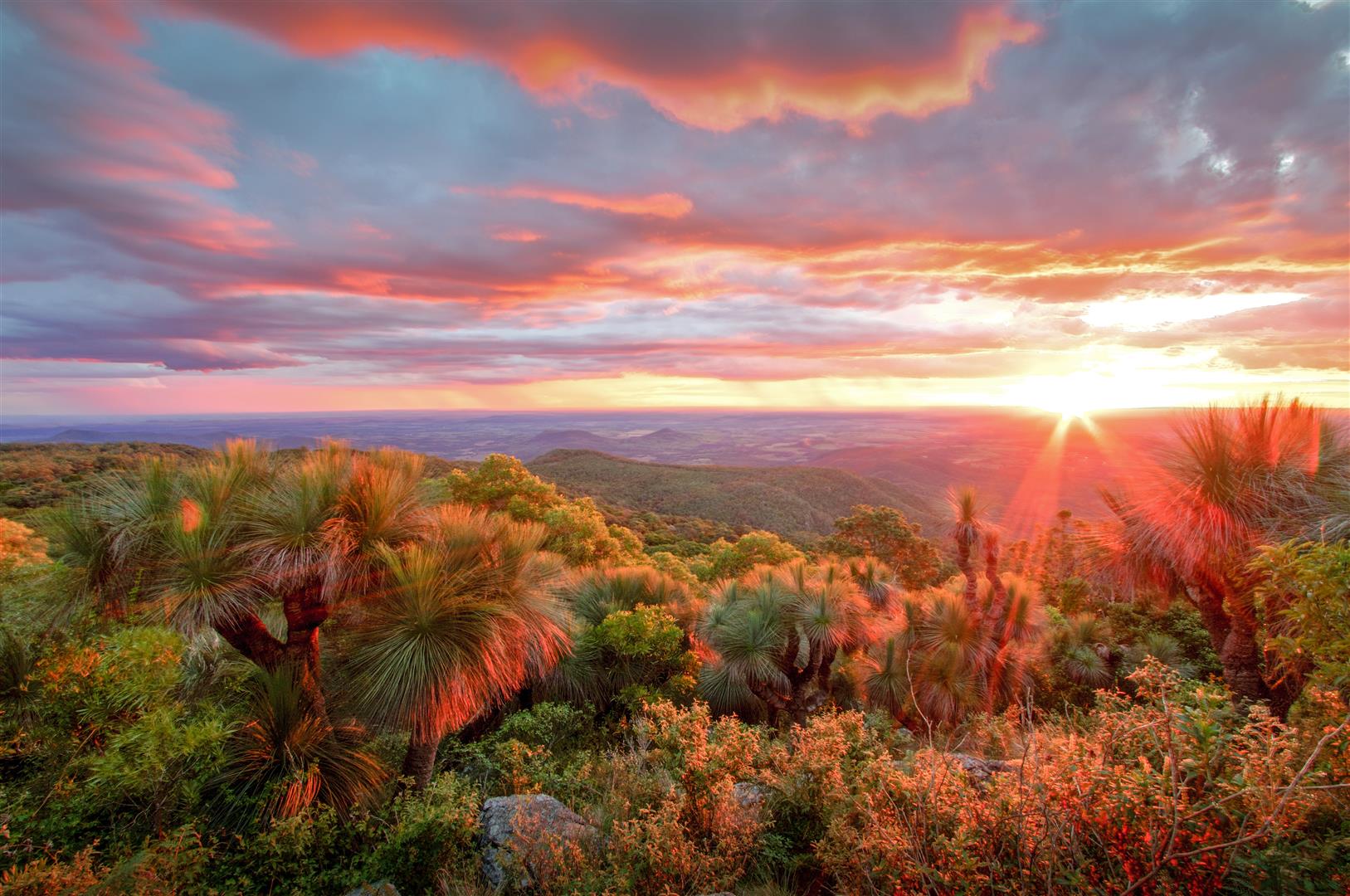 The light waits for no-one. I had the spot, balanced precariously with tripod and camera on a boulder on Mount Kiangarow, the highest point of Bunya Mountains National Park.
Storms moved across the Darling Downs below. The setting sun lit clouds, rain and the grass trees in front of me with dramatic hues of red and purple. I was glued to the viewfinder, locking the tripod, checking settings, aware that the scene was vanishing by the second. There was a half-decent photograph here if I could get my act together.
Distractions were not needed at this point. I was in the zone, one of those rare moments for a photographer when things were working. Suddenly, a loud rippling, tearing, whooshing sound hit me. I looked up, startled. Nothing, I'd missed it — peregrine falcon, some other kind of bird, a UFO? I had no idea.
Then it happened again and this time I caught the source — a squadron of White-throated Needletails. With long wings curved back and tiny black eyes glinting, the birds tore through the air in front of me at terrific speed. I cranked my head back as far as I could without falling off the boulder, tracking them as they banked steeply like fighter planes and shot skywards in one long sun-lit arc of rippling feathers, disappearing east over the mountain in seconds.
White-throated Needletails (once known as Spine-tailed Swifts) must surely be one of the most unusual and mysterious of the more than 200 species of birds that regularly migrate to and from Australia. Australia's largest member of the Swift family (Apodidae), with sleek bodies up to 21 centimetres in length and long, curved wings, these are birds superbly adapted to a life spent mostly in the air.
After breeding in the rocky hills of central Asia, southern Siberia and north-eastern China, White-throated Needletails head south as the cold sets in, over-wintering largely in India, south-east Asia and Australia. It is thought that the entire population of the caudacutus subspecies of this bird visits Australia during our summer. While their exact route south is still a bit of a mystery, we know that they head south through eastern China and Japan, down the Korean peninsula, mostly moving east of Borneo, through Papua New Guinea and on to Australia — arriving here about October. Once in Australia, they slowly disperse along the continent's eastern edge, mostly on or east of the Great Dividing Range, eventually reaching Tasmania and even New Zealand, before heading back north the following May.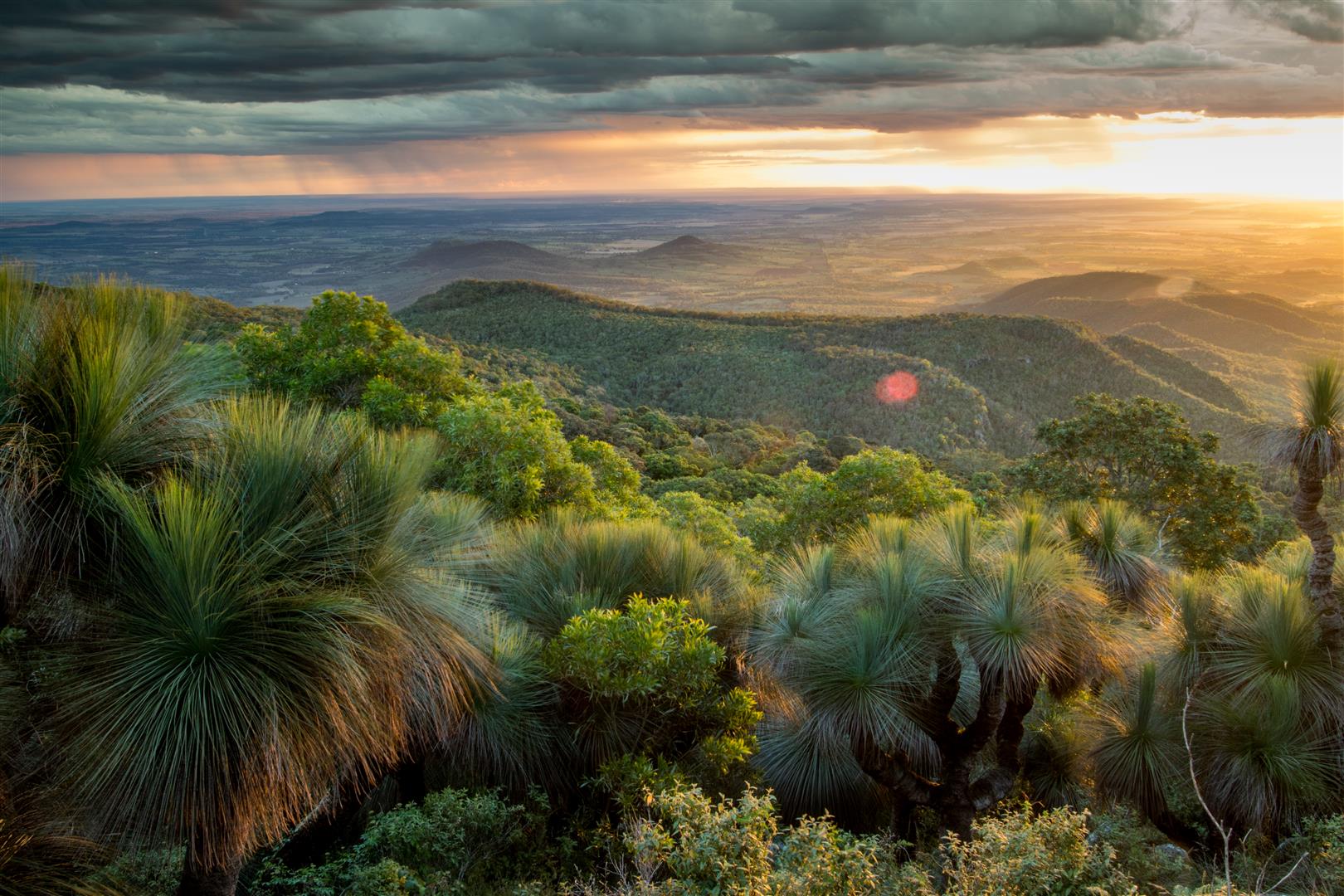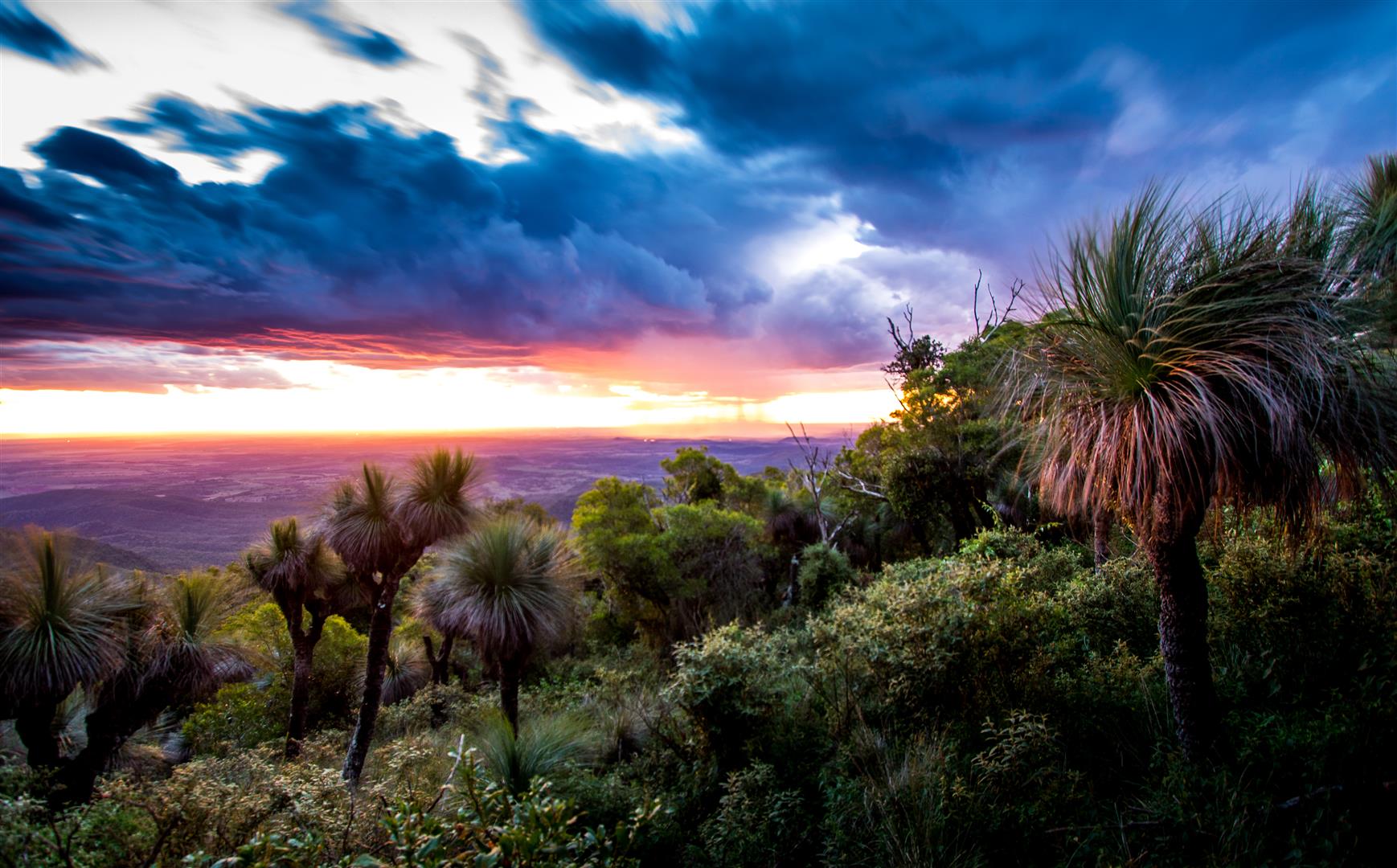 White-throated Needletails spend almost all of their migratory time in the air. Highly maneuverable masters of flight, they move from a few centimeters above to ground to over a kilometre in the air, reaching speeds of up to 120 kilometres per hour. They feed on the wing — diving repeatedly through swarms of insects, scooping them up with their wide beaks. As I'd just seen, the birds streak past in long, curving rushes, with bursts of quick wing-beats or fast raking glides. Their eyes are protected from insects and debris by a special clear membrane and fine protective hairs.
Needletails usually forage in areas of rising air, such as ridgelines, cliffs, sand-dunes, whirlwinds and bushfires. As with my Bunya Mountains experience, they are spotted moving ahead of low pressure fronts and associated storms, which lift both the insects and the birds, and it is said that they follow these systems across Australia.
And what's with the 'needletails'? These unusual birds have needle-like spines that project up to 6mm beyond their normal tail feathers. These are thought to provide increased stability in flight and to assist with clinging to vertical surfaces on the rare times they touch down on cliffs or trees.
Like all migratory birds, Needletails face many challenges. They fly for thousands of kilometers over some of the most densely populated areas of the world, where the huge human population places enormous pressure on natural resources. It's difficult to monitor numbers of such a bird — they're usually not even seen unless you spend most of your time looking skyward or are messing about on top of hills. In Australia they are usually seen in flocks of around 100, but sometimes up to about 2000, birds. In Victoria in 1958 a flock of between 50,000 to 100,000 birds was seen.
While they are not thought to be globally threatened, there is some evidence that the population of the subspecies that visits Australia has declined by at least 30%, probably due to habitat loss in their northern breeding grounds.
The sun had gone and the needletails had vanished with the light. As I walked back down the track in the dark, lit by lightning and shaken by distant thunder, I thought of the Needletails. Where were those tiny bundles of frantic feathers now? They were somewhere out there in the night beyond my knowing, riding the storm-winds, hanging together in the dark — travelers on an epic eight-month cross-planet journey.