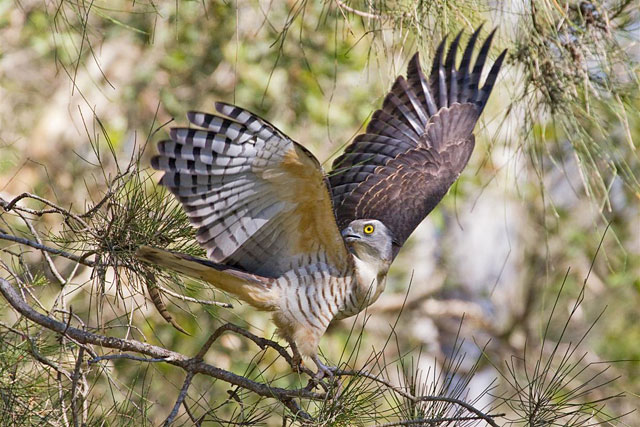 More photos from friends! Mike Peisley's patience in watching Pacific Bazas at Boondall has paid off with some wonderful images, which he has generously allowed me to post.
Pacific Bazas, or Crested Hawks (Aviceda subcristata) visit Brisbane in numbers during early winter to mid-spring. These striking raptors have a distinctive 'whee chu' call, which is often heard during breeding season.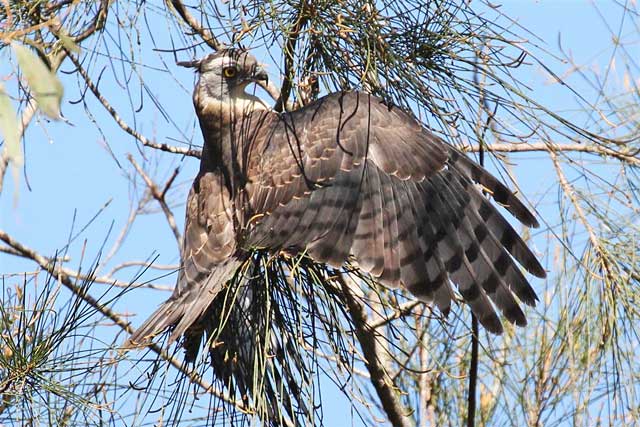 The sole Australian representative of a hawk group known as the Cuckoo Falcons or Lizard Hawks, Bazas feed in treetops, where they snatch small prey such as frogs and insects such as phasmids (such as Mike captured here). Their eyes contain particular oil drops that allow them to spot green prey among foliage.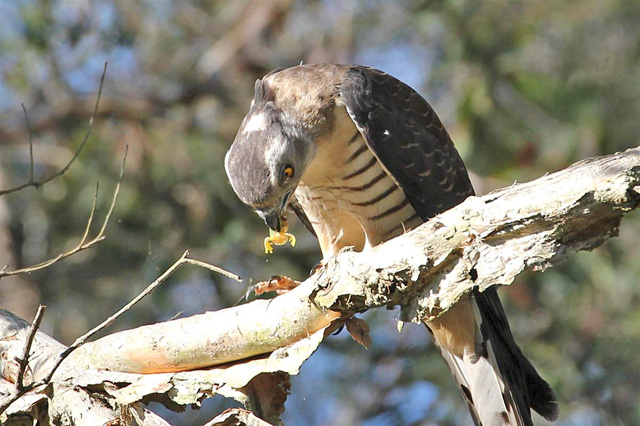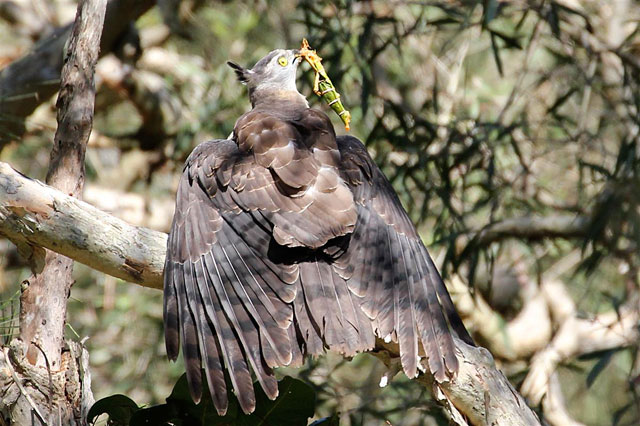 During the breeding season, Bazas call, soar and carry out dramatic display flights. Outside the breeding season, they can be secretive and difficult to spot.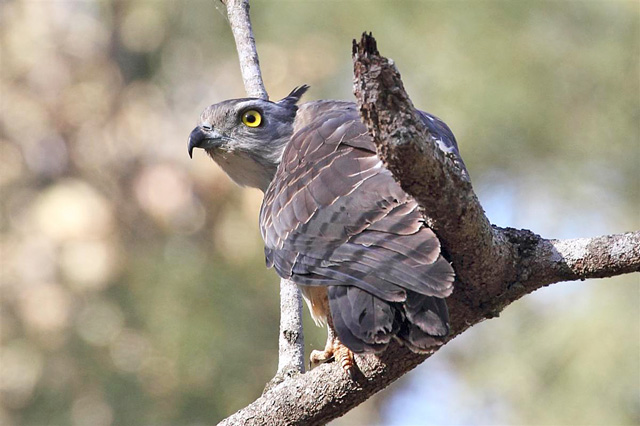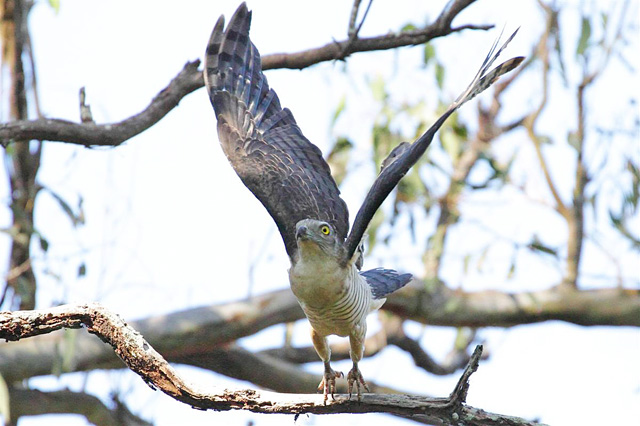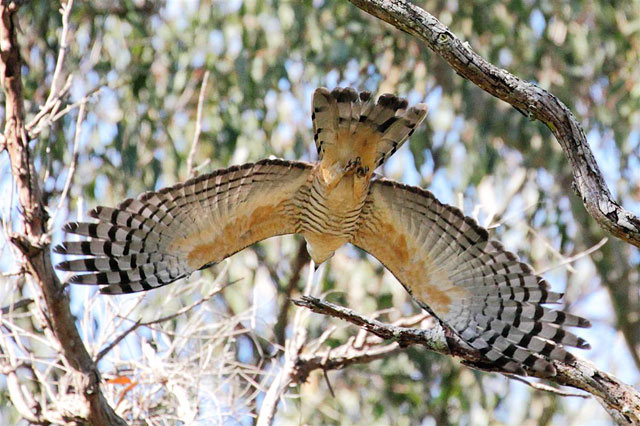 For more information on these birds, see the Queensland Museum's information sheet (PDF download).