Perched uncomfortably in a grey mangrove tree, I was being eaten alive by sand-flies. I was coping with this, however, as I'd just caught a glimpse of my favourite bird.
I sat as still as possible, peering intently into the tangle of foliage on the opposite bank of this small, mangrove-lined creek on the outskirts of Brisbane. A pale grey, ghostly shape had just glided through a gap in the canopy, and the place had fallen silent — not a sound from the other mangrove birds that had been piping away seconds before. The place was tense. A predator was looking for a meal, and all were wary.
My first close encounter with a Grey Goshawk in my local patch of bushland, years earlier, had really sparked my enthusiasm for raptors — our birds of prey. I'd stopped in my tracks to meet the steady, but wary, gaze of this impressive bird as it perched on the end of a eucalypt limb above the walking track, black eyes stark against pale grey feathers. Having seen these birds occasionally from a distance on the edges of distant rainforest, I was stunned to be face-to-face with one in this patch of bush where the suburbs meet Moreton Bay. The bird had quickly and silently taken off, leaving me hooked.
Like many other bird-watchers before me I took a deeper plunge into the addictive world of raptor identification — a pastime equal parts frustration and excitement. What was this raptor doing here in Brisbane, and what others might be around? With fellow local birdwatchers over the next few years, I'd pursued some answers to these questions, and found many raptors hanging out locally. Our finds included Brown and Grey Goshawks; Collared Sparrow-hawks; Pacific Bazas; Brahminy, Whistling and Black-shouldered Kites — and even White-bellied Sea Eagles — all nesting in the area. We soon realised just how important these habitats were for our birds of prey.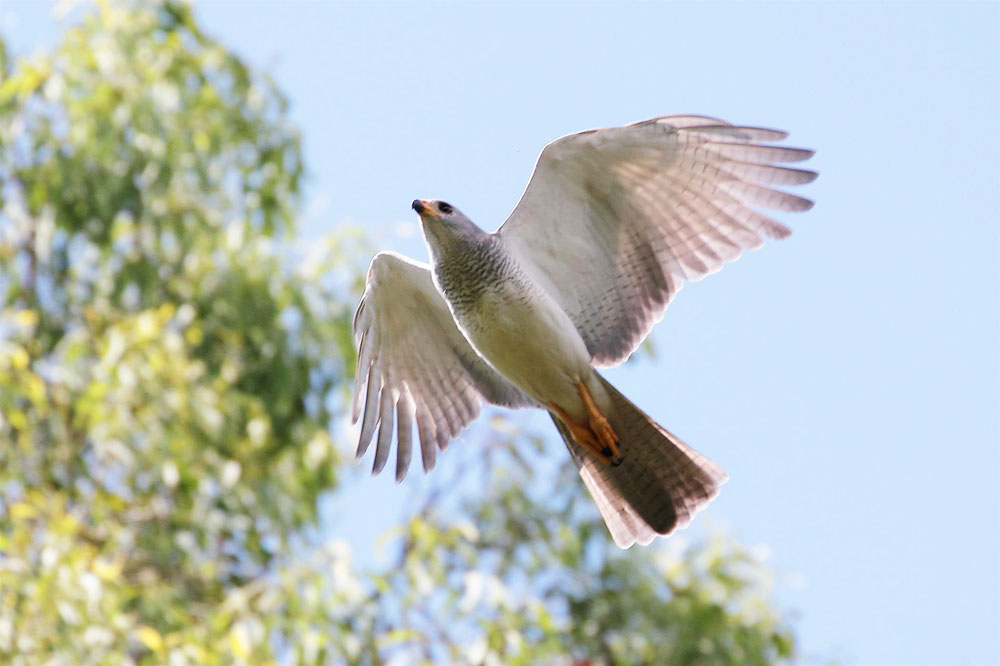 Many years later, I still find raptors exciting to watch. Living on the Darling Downs, I've seen Spotted Harriers gliding over fields, Brown Falcons flapping about a clear blue sky, and Peregrine Falcons nesting on the cliffs of old quarries. Yet my favourite bird remains the Grey Goshawk, with whom my encounters are still rare and always thrilling. I've spotted one gliding over Queens Park in the middle of Toowoomba, and one day near Ravensbourne stood transfixed as a white phase morph of the species (the only pure white raptor in the world) glided past. That was one of the highlights of my life as a naturalist.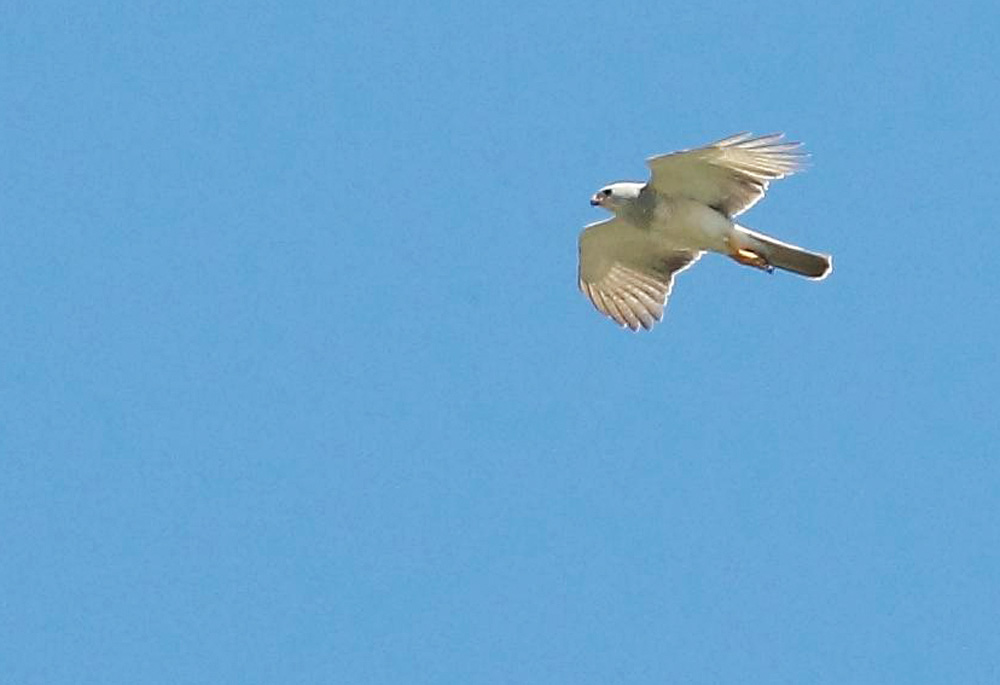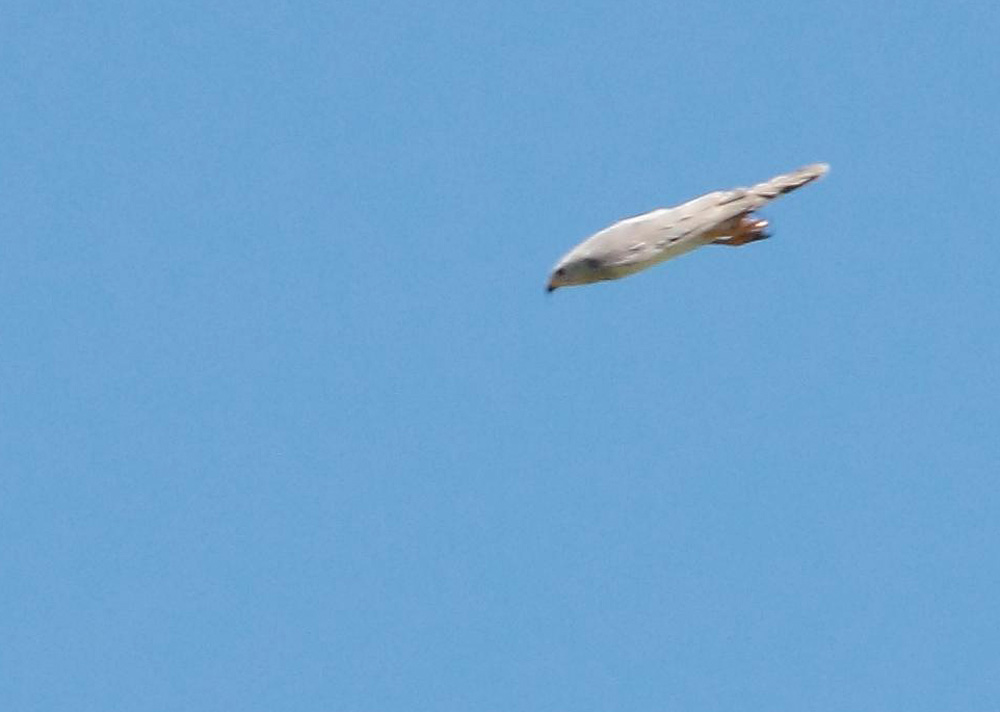 A naturalist? I remember telling a colleague that I was one of these, to which I received the shocked response, "You're into running around with no clothes on?" It seems that being a naturalist (as opposed to a naturist, or nudist), is a pastime little known these days, and certainly less popular than watching football (and possibly running around nude). But it's a long tradition, and a good-value hobby. Watching the natural world brings endless rewards. Part of the tradition is of course the sometimes obsessive need to impose order on what we see, to collect and categorise. Where once our predecessors kept bird eggs and cabinets of specimens, we keep notes, tick lists, make sketches and take photographs. And, of course, we share stories of what we've seen, which seems to close the loop on the enjoyable process of watching wildlife. I think it is the mystery and challenge, and the encounters with wonderful wild creatures, that make being a naturalist so rewarding.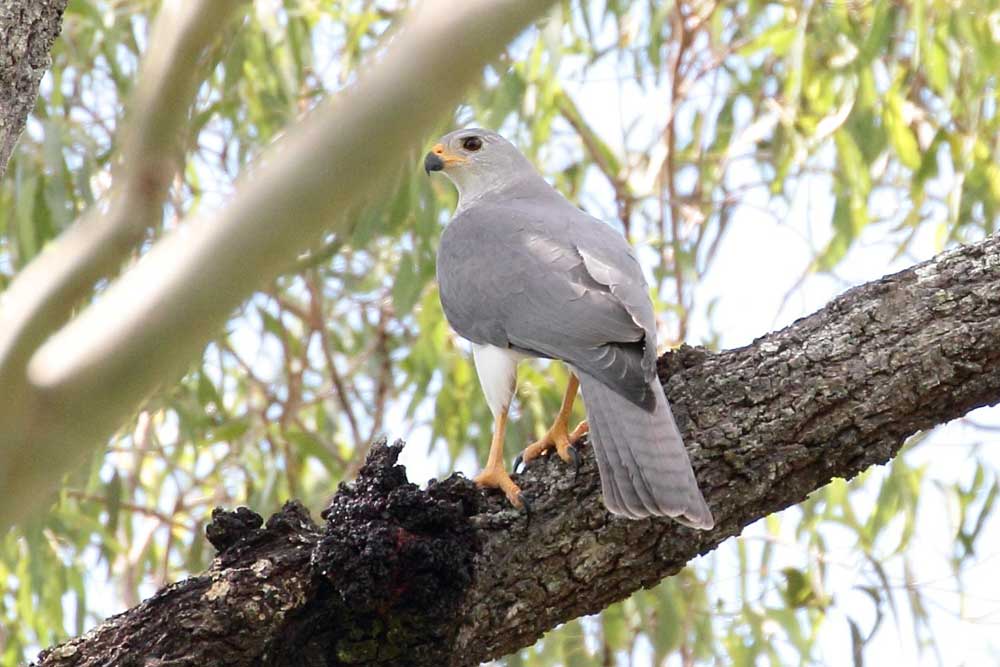 Raptors are a great reminder of the mystery inherent in nature. Despite our technology we can't just whistle them up, and identification (let alone an understanding of behaviour) takes dedication and skill. Long persecuted as predators that take our chickens or lambs, their ability to survive around us — largely unnoticed and given the chaos we wreak on habitats — is admirable.
As I sat in the mangroves that day, I was holding my breath. No doubt this mere glimpse would be all I'd get once more. But I was in luck, as a large female Grey Goshawk emerged from the tree line and glided right past me. My hands were shaking so much I could barely hold the binoculars still. Locking them briefly onto the bird's face, I once more met the fierce and intelligent gaze of this most striking bird, before it was gone — as silently and as quickly as it had appeared.
I went home itchy, clothed and happy.